#169 - Chick-fell-A-tio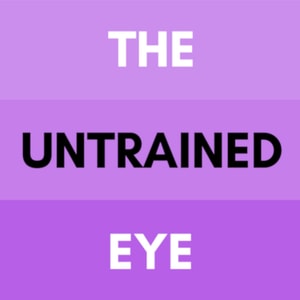 Check out our sponsors!
www.sleepterrorclothing.com Use promo code 'untrained' for 15% off your first order!
www.ohfishl.com Use promo code 'untrained' to get 25% off your first order!
-
This week, Lil Nas X thinks you're racist, and other internet trolling, Michael Rapaport is right, DMX was NOT in Poetic Justice, is it ok for a blind white guy to say the N word, got any good conspiracy theories, some other great stuff, and of course, 90s trivia!
We really do appreciate you checking out the show! We love you! -Beth and DJ
-
Our recommendations this week:
Call Creatures of the Night on release day 8/31 at 9pm EST 813-773-5706 and tell them Beth and DJ sent you!
Leave a message for our brothers on the east coast at Failing Hollywood to congratulate them on 100 episodes! 818-928-5379
@b2the4thpower on Tik Tok
-
Small business we support:
@brickbodykids you can DM on Instagram to buy direct or find them on Ebay dot com the website https://www.ebay.com/usr/brickbodykids
-
DJ also does a solo podcast called Dragging The Table
-
We are a proud part of the ⭕Inner Circle Podcast Network⭕
Visit www.innercirclepn.com to subscribe, follow, and listen to all the shows!
-
Follow the link to these shows to check out our appearances on them!
The Inner Circle Presents: The Winners Circle
-
Wanna send us something? Now you can! Our mailing address is:
The Untrained Eye
P.O. Box 6225
Sun City Center, FL 33571
-
If you love our intro and outro music, please visit Cullah.com
Don't forget to follow us on Instagram and Twitter
We have stickers and buttons! DM our socials or send an email to [email protected] and we'll send you some👍
If you like the show, please go to iTunes and give us a rate and review! It helps the show grow, and makes us feel good😂 And don't forget to tell a friend!
We've also started a Discord sever
Intro Song- Music: Be Nine To Thrive from Cullahsus Under license (CC BY SA 4.0)
Outro Song- Music: Daft Punk from Adolessonce Under license (CC BY SA 4.0)
Support The Untrained Eye by contributing to their Tip Jar: https://tips.pinecast.com/jar/the-untrained-eye